One of my favorite things about being a REALTOR is seeing my client's dreams become a reality. I love finding out what "home" means to them, and then working alongside them to find the house that makes it possible.
When I first met Brian and Ashley DeKock, their huge heart for the Lord and for each other was readily apparent. They discussed their dreams of a family and a future in a house that would become a home. As we began the search, their story began to unfold.
Take a look at what home means to them:
When Ashley was a little girl, she dreamed of what her future family would look like. She would be married to the love of her life, and they would live in a cozy home with two kids. A play set in the backyard was a must.
Brian grew up dreaming about teaching his future boys how to build and fix things. He imagined playing with them  outside and making memories with his future family.
They both had big dreams for what their family would like. Then the future knocked at their door, and it wasn't quite as they had expected.
Trying to build the family of their dreams was stopped dead in their tracks after they heard their doctor say they were infertile.
"Leading up to our last doctor appointment when he confirmed our infertility, I remember being filled with a deep sadness mixed with an unexpected hope," said Ashley as she reflected on that season in their lives. "But much to my surprise, that unexpected hope did not go away after we heard the news. It got stronger."
Brian said it was in that moment they had to toss out their idea of a perfect home, and start to trust the Lord to write their story.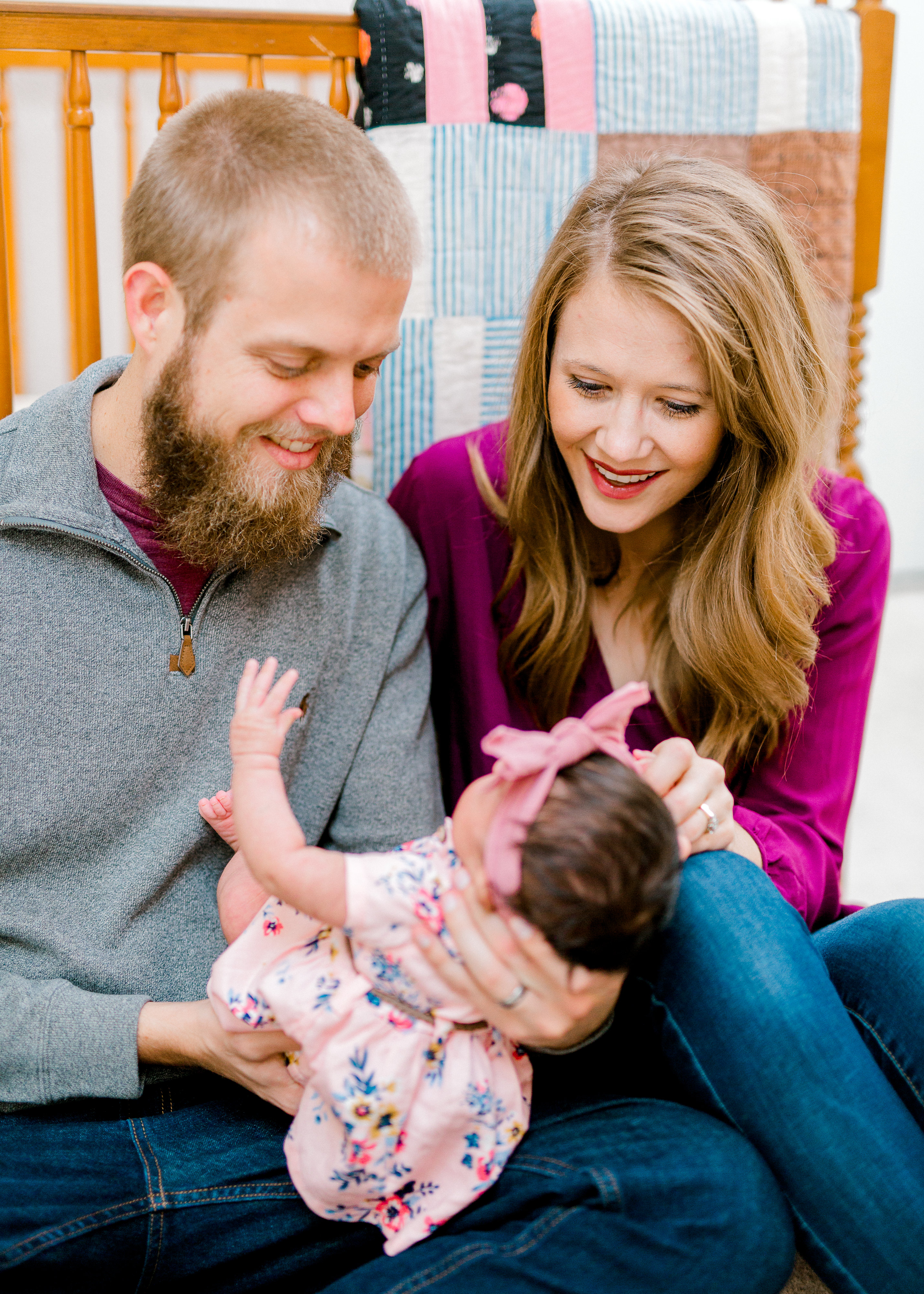 "When we left the doctor's office, we sat down in the lobby before going back to our car," Brian said. "When we looked at each other, we were both confident about our next steps as a family." It was then that Ashley realized that unexpected hope was from God's heart, because God was leading them to adopt.
After much prayer and thought, Brian and Ashley submitted their adoption application.
"We never thought adoption would be our family's story," said Ashley. "We had a different idea of what our home would look like, but that's the most amazing thing about our God. God's plan is always more fulfilling and satisfying than any plan of our own."
They both agreed that even though it wasn't an easy journey to go from trying to have kids to being told they may never have kids, their life could not get much better than it is now.
"We got a call from our adoption agency on a Friday in October telling us a birth family chose us to be the parents of their baby girl who was to be born on the following Tuesday," said Brian. "I remember looking at Ashley and tears were swelling up in both of our eyes because we were truly and deeply excited and thankful."
"Most people have nine months to prepare for a baby in their home," said Ashley. "We had a few days. I don't think I have ever cleaned quicker or been more prepared in my life."
After their sweet baby Amelia was born, they brought her home where they had her nursery all ready.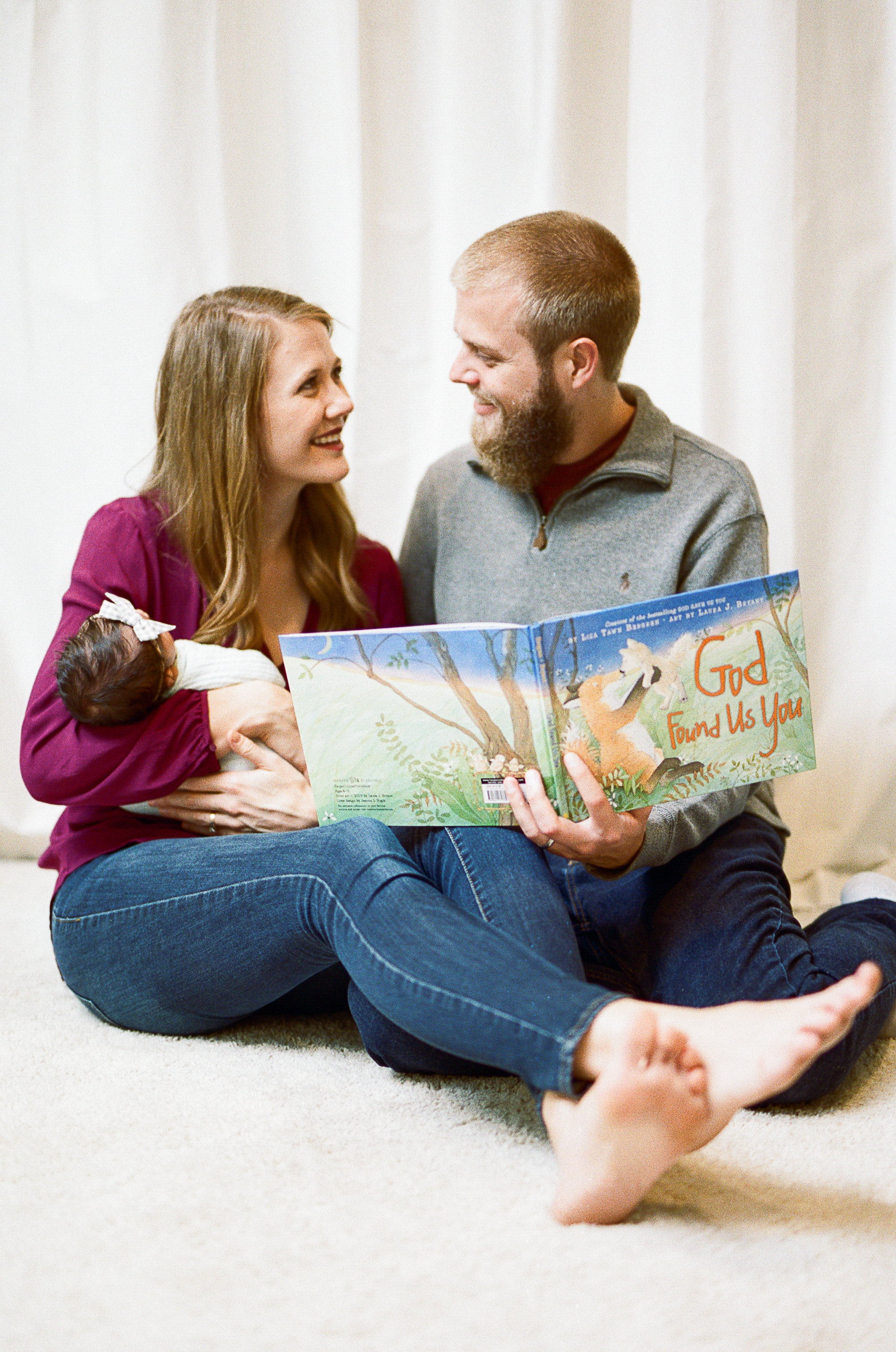 "When we came home from the hospital, I didn't think about the walls or paint color of our house," said Ashley. "I sat down and began wondering if Amelia would like cooking as much as me or if she would be a math guru like her daddy. I imagined her at our dining room table painting and tried to think of anything and everything she may like growing up. My mind was reeling, and that's when I saw the little love note from our God. As I looked outside, I saw the play set our previous owners left in our backyard, and I heard a faint small voice deep in my heart that reminded me God sees me and is cultivating a plan with more joy than I could have ever pretended as a child."
It is moments like this that Brian and Ashley say make up a home, and they are excited to see how God grows it into something even greater.
Next Steps
Finding a house is so much more than paint colors, flooring, and countertops (even though I want to help you find all of those things), it's about helping you find a place to live out your family's story. I'd love to connect with you and be a tiny piece of your story.
Contact me anytime at (405) 812-1204 or lauren@sargeantteam.net